YBG student organizations are grouped into franchises based on their target group and area of operation. This way of thinking ensures that, in any university, city or country, when a student encounters a YBG organization, they will be enriched with the same experiences and knowledge as members of other organizations of the same type. Organizations within the same franchise share the same brand, the values that the organization stands for, the operating model and the Talent Program, which we continue to develop year on year. The franchise system also helps us to ensure that each organization receives personalised support from specialized members of the YBG HQ.
Talent Program in Franchises
Our four-semester long training program for each franchise is made up of tailor-made, specific elements, but the structure and core elements are developed along the same principles. Members participate in courses and training sessions appropriate to the organization's area of expertise, delivered in collaboration with corporate and other institutional partners and student organizations.

Light engineering focused student organization
ACE is a student organization at the University of Óbuda, at the Faculty of Light Industry and Environmental Engineering of Sándor Rejtő Sándor, which aims to create an unique community. A community of students who want to build a conscious future for themselves. The organization not only allows creative engineering students to develop in their own professional fields, but also gives them an insight into the basics of corporate operations and management.



Stock markets focused student organization
The Budapest Investment Club is the first student organization focusing on stock market investments in Hungary. Their aim is to bring the world of stock markets and investments, its operation, opportunities and risks, and its role in the economy to as many students as possible. In the long term, they will deepen the investment culture of the Hungarian population and thus offer a wider audience the opportunity to manage their investments in an informed way. The organization now has more than 100 members.

Business IT focused student organization
The Business IT Club helps students – interested in business IT – to develop their careers and professional development, while providing them with an inspiring community. Our members have the opportunity to find their own path within the profession and take the first steps towards a successful career. Through a varied professional and community life, they learn the basics of running a business and acquire the skills they need for life.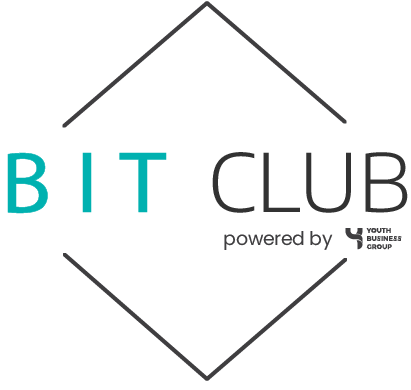 Diplomacy focused student organization
The House of European Affairs and Diplomacy (HEAD) Franchise aims to train and network young students who are interested in EU policies and diplomacy and are committed to the values of the EU and our country. The franchise currently operates through three organizations at three universities (Corvinus University of Budapest, National University of Public Service, University of Pécs).

Tourism focused student organization
The Tourism Club Franchise is Hungary's largest and fastest growing student-led talent pool for tourism, hospitality and gastronomy. We currently have a total membership of 190+ people in the top 3 universities with Tourism and Hospitality degree program in our country:
CTC – Corvinus Tourism Club, at Corvinus University of Budapest;
BTC – Budapest Tourism Club, at Budapest Business School;
MTC – METU Tourism Club, at Metropolitan University



Management focused student organization
The University Business Club organizations form the largest group of franchisees in the YBG, with a long tradition. Our five organizations have a combined membership of over 250 students. We develop the most successful business decision makers and leaders of the next generation through high quality HR, marketing, event management, sales and consulting and leadership training.